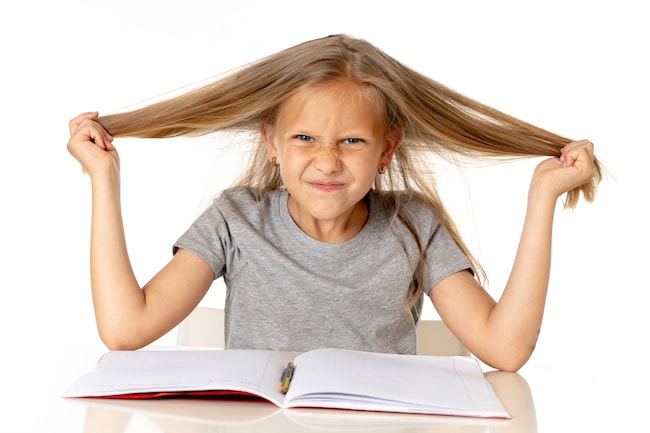 Why is writing important?
Writing is practical.
Every day, we need to write in order to complete our tasks, whether we are filling out a form at the doctor's office or writing an important letter. These tasks require us to write clearly, and organize information effectively.
Writing is an important element of a student's education.
Whether students are writing by hand or on the computer, many assignments and exams require students to write short answers or longer essays as a way of assessing what they have learned. As students get older, they will be expected to show more sophisticated writing skills, and to complete more sophisticated tasks through their writing. In addition, many colleges and universities require students to write essays as part of their admissions application.
Writing can be an important element of an employee's job.
Employees in many kinds of jobs are required to write on a daily basis. Perhaps they are taking phone messages and doing administrative work, or writing research reports and newspaper articles. Whatever the task, their ability to do their job well may depend on their ability to write. Many job applicants also must submit a resumé and a letter of application when applying to a new job.
Writing is an important form of communication.
Writing letters and emails is a common way of keeping in touch with our friends, relatives, and professional colleagues. Writing is frequently the final stage in communication when we want to leave no room for doubt, which is why we write and sign contracts, leases, and treaties when we make important decisions.
Writing can be an important outlet.
Many people find writing to be therapeutic, and a helpful way to express feelings that cannot be expressed so easily by speaking.
Efficient Ways to Improve Student Writing
Ask a composition instructor to give a presentation to your students.
Invite a guest speaker from the composition department or student learning center to talk to your students about effective writing and common writing problems. Faculty who have invited these experts report that such presentations reinforce the values of the importance of writing.
Let students know about available tutoring services.
Individual or group tutoring in writing is available on most campuses. Ask someone from the tutoring center to give a demonstration in your class.
Use computers to help students write better.
Locally developed and commercially available software are now being used by faculty to help students plan, write, and revise their written work. Some software available allows instructors to monitor students' work in progress and lets students collaborate with their classmates.
Ask students to write what they know about a topic before you discuss it.
Ask your students to write a brief summary of what they already know or what opinions they hold regarding the subject you are about to discuss. The purpose of this is to focus the students' attention, there is no need to collect the summaries.
Ask students to respond in writing to questions you pose during class.
Prior to class starting, list two or three short-answer questions on the board and ask your students to write down their responses. Your questions might call for a review of material you have already discussed or recalling information from assigned readings.
Ask students to write from a pro or con position.
When presenting an argument, stop and ask your students to write down all the reasons and evidence they can think of that supports one side or the other. These statements can be used as the basis for discussion.
During class, pause for a three-minute write.
Periodically ask students to write freely for three minutes on a specific question or topic. They should write whatever pops into their mind without worrying about grammar, spelling, phrasing, or organization. This kind of free writing, according to writing experts, helps students synthesize diverse ideas and identify points they may not understand. There is no need to collect these exercises.
Have students write a brief summary at the end of class.
At the end of the class period, give your students index cards to jot down the key themes, major points, or general principles of the day's discussion. You can easily collect the index cards and review them to see whether the class understood the discussion.
Have one student keep minutes to be read at the next class meeting.
By taking minutes, students get a chance to develop their listening, synthesizing, and writing skills. Boris (1983) suggests the following:
Prepare your students by having everyone take careful notes for the class period, go home and rework them into minutes, and hand them in for comments. It can be the students' discretion whether the minutes are in outline or narrative form.
Decide on one to two good models to read or distribute to the class.
At the beginning of each of the following classes, assign one student to take minutes for the period.
Give a piece of carbon paper to the student who is taking minutes so that you can have a rough copy. The student then takes the original home and revises it in time to read it aloud at the next class meeting.
After the student has read their minutes, ask other students to comment on their accuracy and quality. If necessary, the student will revise the minutes and turn in two copies, one for grading and one for your files.

Structure small group discussion around a writing task.
For example, have your students pick three words that are of major importance to the day's session. Ask your class to write freely for two to three minutes on just one of the words. Next, give the students five to ten minutes to meet in groups to share what they have written and generate questions to ask in class.
Use peer response groups.
Divide your class into groups of three or four, no larger. Ask your students to bring to class enough copies of a rough draft of a paper for each person in their group. Give your students guidelines for critiquing the drafts. In any response task, the most important step is for the reader to note the part of the paper that is the strongest and describe to the writer why it worked so well. The following instructions can also be given to the reader: